The Wheel of the Year
As we approach Summer Solstice here in the northern hemisphere, we are experiencing the full extent of sunlight for the year. Summer Solstice this year occurs on June 21st, when the Sun enters the sign of Cancer.
As the Wheel of the Year turns, we are moving from the energies of Spring Equinox to the emerging energies of Summer Solstice. Let's look back at what the cosmic energies of this Spring tell us.
The Aries New Moon was conjunct Mercury and Chiron, planting the seeds to reclaim our own Minds – to understand who we are – from the collective miasma (bad smell) of our corporate society. Then on April 12th, the Jupiter/Neptune conjunction in Pisces opened a connection to Spirit and the needs of both humanity and the Earth. The Libra Full Moon of balance and responsibility to Self and Other was squared by Pluto in Capricorn – challenging us to see what is happening in our world – the dis-information and delusions, the gender and wealth inequality, the dominator war in Ukraine, the move on the part of Republicans to take away our freedom and our votes, the worsening climate crisis, the murder of our children. The breakdown of our civil society.
Then began eclipse season with the North Node in Taurus and the South Node in Scorpio. Our cosmic instructions are to release old emotional trauma (Scorpio) and come back to the intelligence of our bodies. To stay in the present and Be Here Now. Taurus Solar Eclipse was conjunct Uranus, hopefully shaking us out of our complacency about the issues facing us personally, as a country and as a world. At the Scorpio Lunar Eclipse, also conjunct Uranus (opening us to Earth's creative genius), we were offered a chance to release our old traumas and let go of our old stories.
With Saturn in Aquarius squaring the lunar nodes in Taurus (NN) and Scorpio (SN) at both eclipses, we are challenged to look at what's going on in the world with objective eyes and arise to stand by our values and to speak our truths. What are we dedicated to? If we want to be the change we've been waiting for, we have to engage in our society in some way. First, we have to align ourselves with our inner truth so we bring a calming energy into play. Then we have to really understand that if we want to live in a democratic and free world, we have to engage in it to keep it viable. We can't sit back and let 'them' take care of things. It is up to us to become good citizens and help renew our democracy.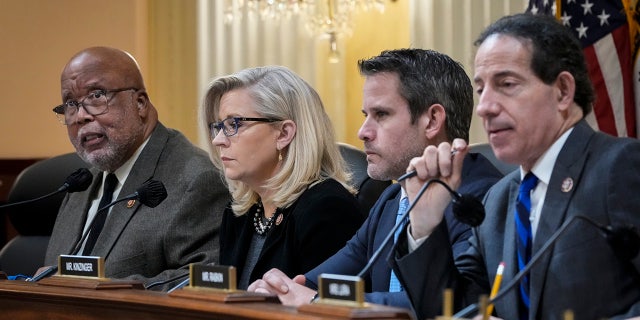 Mercury went retrograde during May to return to those truths as it trined Pluto in Capricorn from Taurus three times – the third and final time on June 10th, the day after the January 6th committee broadcast. Mercury trine Pluto – revealing what is hidden so we can talk about it. The message, at least for Americans, is clear: since Pluto is in its first return in the U.S. chart, what is being revealed is the need to renew our government in ways that make sense to our modern age. Our task is to do it peacefully. It's time to put down our guns and turn them into plowshares.
The Gemini New Moon was interesting because it didn't make any aspects to other planets, so it offered us an opportunity to align with our pristine Minds so we could come to our own realizations about what we see going on in the world.
As the last energetic pulse before Summer Solstice starts a whole new season, the Super Moon Sagittarius/Gemini Full Moon on June 14th offers us a chance to change our perspective and find our inner truth. Super Moons occur when the Moon is at its closest to the Earth, so its pull effects us more than usual.
Gemini/Sagittarius Full Moon
This week's Sagittarius Full Moon occurs on Tuesday, June 14th at 4:51am PDT/ 7:51 am EDT/ 12:51pm GMT.
This late Spring Full Moon shows us how we use our Mind – both the logical mind and the intuitive mind. The truth is: What we believe shapes our vision of reality. And as we've seen in the past 7 years, 'social reality' is much harder to perceive than ever before. The initiation is to find our soul's truth.
With the lunar nodes in Taurus and Scorpio, we have to deal with the trauma of living in environmental crisis. Despite everything that's going on, the climate crisis is the most important crisis we face. It's been over 60 years since we collectively became aware of what our consumer, war-like society has done to the Earth. We are at a tipping point and if the citizens of the world do not rise up and demand change, our children's future is stark.
This Gemini-Sagittarius Full Moon calls us to examine our beliefs and think of new ways to face the reason we've all incarnated. We are here to raise humanity's consciousness and our initiation is to deal with our innate selfishness that won't sacrifice (to make sacred) for the good of all. We have to shift our concerns from our individual welfare to our collective welfare. Our initiation is to know we are all one.
This Full Moon in Gemini-Sagittarius is all about the journey to our higher truth. How we use our 'mind' to shape our world determines how we'll act in the world. If you stay focused on the darkness and chaos, you will see the world as a deeply dangerous place. If you stay too focused on the light, you can't see the truth of the world. Our task is to see both light and dark in a balance.
With Neptune in Pisces squaring this Full Moon, we can get lost in more delusions and let petty tyrants rule our world. Or we can open our imaginations and find ways to dissolve old patterns of belief that no longer serve us individually and collectively, and re-imagine what we want to create.
Jupiter, the ruler of this Sagittarius Full Moon, is in Aries, ready to help us stand in our own power and beliefs. Mercury, the ruler of the Gemini Sun, just returned to his own sign of Gemini, with our mind refreshed and renewed. Mars in his own sign of Aries is conjunct Chiron, giving us the energy to become who we were born to be.
Venus and Uranus have just met up in Taurus, urging us to embody ourselves; to use our senses, our instincts and intuition to show us what is real and then to use our minds to figure out what we need to do about it.
The Sabian symbol for the Sun at 24* Gemini is: Children skating over a frozen village pond. Dane Rudhyar says of this symbol: the use of inhibiting circumstances for the development of character and a transcendent approach to the environment. So instead of complaining about what's going on, it's up to us to develop this time to develop our character.
Mountain Bluebird

The Sabian symbol for the Moon at 24* Sagittarius is: A bluebird perched on the gate of a cottage. Rudhyar states: the reward that meets every effort at integration into a social environment for those who remain true to their own selves. This is the 'blue bird of happiness' we've all heard about and it is a sign of good luck. What happens if we're just ourselves?
As we understand what the Cosmic Story has been telling us, it is up to us to find ways to incarnate what we know into action. That's what Summer Solstice is bringing our way.
Summer Solstice: June 21, 2022
Summer Solstice occurs on Tuesday, June 21, 2022 at 2:14am PDT/ 5:14am EDT/ 10:14am GMT. This chart is set for Washington, D.C.

This year when the Sun enters the sign of Cancer, the Aries Moon is in a waning square to the Sun. The waning square indicates a 'crisis in consciousness' – a time of maturation and awareness of what you've already created and imagining what you want to create in the future . It's a time to slow down and reflect and recharge.

The Sabian symbol for the Sun at 1* Cancer is: On a ship sailors lower an old flag and raise a new one. Rudhyar states: A radical change of allegiance exteriorized in a symbolic act: a point of no return.
As the Wheel of the Year turns at the Solstices and Equinoxes, we are energized to act.
The Sabian symbol for the Moon at 4* Aries is: Two lovers strolling on a secluded walk. Rudhyar states: in order to respond fully to the potentials released by a sense of identification with a greater Whole, human beings need to be whole ourselves. First we have to Be whole to create wholeness.
As you can see, we keep coming back to two issues: how do we unite our inner feminine and masculine energies (Yin & Yang) to become whole in ourselves, and then how do we act out of that wholeness for the good of the Whole?
As Cancer is the sign associated with Motherhood, we know that a mother will do anything to protect her child (as that mother in Uvalde did). Perhaps we need to stop supporting patriarchy and start working to make sure that all our people are safe and protected (Aries is the protector!).
This next season until Fall Equinox will be a time to think about our new allegiances. This is important because on the U.S.'s Election Day, November 8, 2022, there will be a total lunar eclipse in Scorpio involving wonderfully disruptive Uranus, and you know that means there will be dissension about those elections results. The only way to stop the take over of our democracy and change it is to engage in the system. Transformation from within and without.

The inner chart is America's 4th of July natal chart. The outer wheel are the progressions for November 8, 2022.

On Election Day, we'll see America's 4th of July progressed Moon almost on its natal degree in Aquarius once again. We the people (Moon symbolizes a nation's people) are remembering our freedom. If we want it.
I hope the blessings of Summer Solstice will bring you joy and abundance just as they bring you the responsibility to grow your 'garden' well.
Cathy
In Blackwater Woods
Look, the trees
are turning
their own bodies
into pillars
of light,
are giving off the rich
fragrance of cinnamon
and fulfillment,
the long tapers
of cattails
are bursting and floating away over
the blue shoulders
of the ponds,
and every pond,
no matter what its
name is, is
nameless now.
Every year
everything
I have ever learned
in my lifetime
leads back to this: the fires
and the black river of loss
whose other side
is salvation,
whose meaning
none of us will ever know.
To live in this world
you must be able
to do three things:
to love what is mortal;
to hold it
against your bones knowing
your own life depends on it;
and, when the time comes to let it go,
to let it go.
~ Mary Oliver ~
(American Primitive)